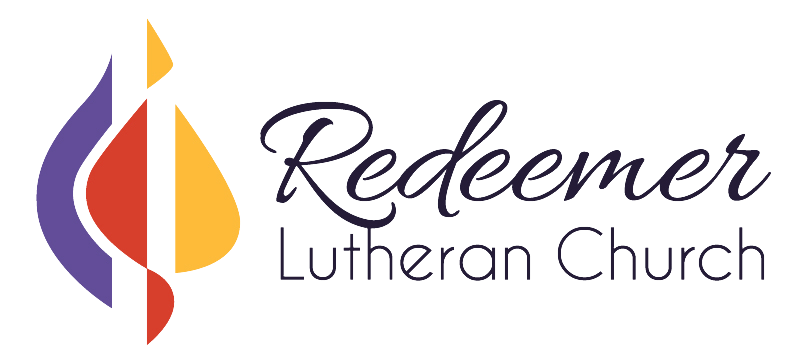 Redeemer Then and Now
Part of the ELCA
Lutherans migrated to the New World from numerous parts of Europe—especially Germany and Scandinavia—and eventually established their own church bodies here. By the mid-1960s, after many mergers, three larger Lutheran bodies existed—the American Lutheran Church (ALC), the Lutheran Church in America (LCA), and the Lutheran Church-Missouri Synod (LCMS).
In 1976 numerous congregations broke away from the LCMS to form the Association of Evangelical Lutheran Churches (AELC), which then joined with the ALC and the LCA to form the Evangelical Lutheran Church in America (ELCA) in 1987. The ELCA is made up of 65 districts, commonly called synods. Redeemer is part of the Southern Ohio Synod, which is headquartered here in Columbus.

 Part of the Community
Redeemer began as a mission congregation in 1957 and grew quickly, reaching its peak size of more than 800 members by 1970. From then on, membership numbers gradually declined, in parallel with demographic changes in the neighborhood. In the late-1990s Redeemer assessed its mission and its future and chose to remain in the city in its original location. The congregation undertook a major remodeling, completed in 2001, and recommitted itself to the surrounding community.
From very early on, Redeemer has used its physical facility to meet community needs. The congregation first established a preschool on-site that operated for 10 years, and then housed a Montessori program that served area children for another 10 years. Next came Head Start, after-school programming for middle school youth, and an English as a Second Language (ESL) program of the Community Refugee and Immigration Services. In 2002 the congregation had two basketball backboards installed in the parking lot so that neighborhood boys and girls would have a safe place to play.
Currently, Redeemer shares its building with a Suzuki music program during the week and makes other space available for scout troops, civic associations, support groups, and more. In addition, the congregation provides a free basketball-skills camp each summer for area youth.
Part of God's One Family
Redeemer's members strive to be followers of Jesus, sharing God's love with all. In 1992 Redeemer became the first Lutheran congregation in Ohio to be identified as Reconciling in Christ, a designation that affirms our welcome of all people—regardless of sexual orientation, gender identity, or gender expression.

In addition, recognizing the diverse neighborhood surrounding the church, members have been active in opposing racism, finding a variety of ways to foster understanding and healing in the community. Redeemer members have also been especially moved by the reality of hunger and have participated in numerous efforts to address that need locally, including our own community garden.